Crack the Code and Succeed in Corporate USA
A Dynamic Coaching Group for Foreign-Born Professionals
Who it's for:
Foreign-Born Professionals who are eager to succeed in Corporate USA. Individuals who are looking to crack the cultural barriers, improve communication, build trust and credibility with colleagues, and more easily navigate US cultural norms, while building and benefitting from a community of supportive, like-minded people with similar challenges and goals.
We will focus on:
Understanding and discussing specific cultural differences between the US and your countries of origin
Learning about and practicing small talk, networking and professional relationship building
Becoming aware of differences in gestures, body language, eye contact, etc.
Practicing presentation skills that make an impact
Receiving feedback on your accent and pronunciation
Increasing comfort with self-promotion and gaining visibility
Building confidence in sharing your own culture and values at work
Other specifics as determined in our group discussions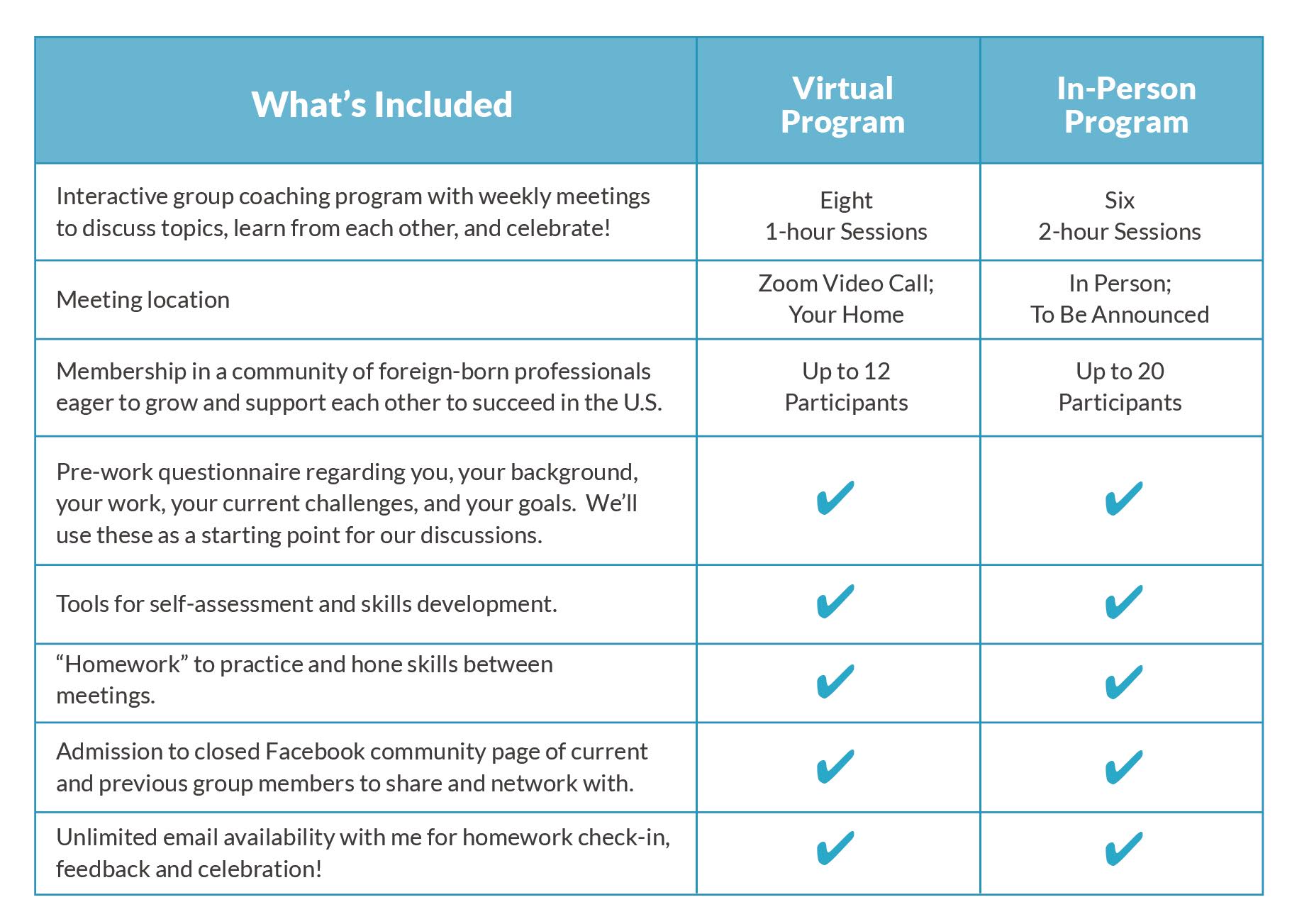 Groups start at different times throughout the year and may be canceled/rescheduled if fewer than 8 participants sign up.  
Contact me here for more information, dates and locations.